Who is in it?
The original illustrations for the cookbook are by the very talented Ben Lamb.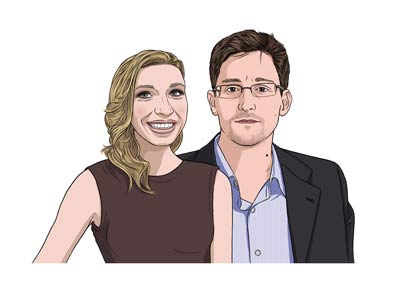 Edward Snowden and Lindsay Mills are seen at the end of Laura Poitras's Academy Award winning CITIZENFOUR cooking something up in their new kitchen. And for the cook book what could be more appropriate that their personal favourite recipe for, quite literally, HOT LEAKS!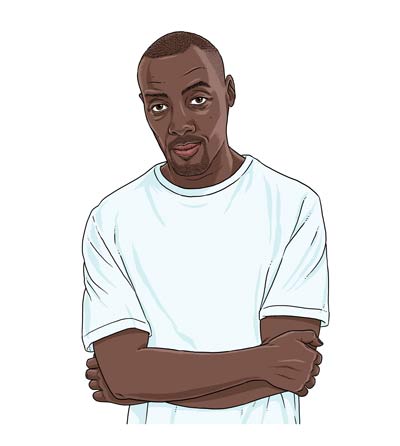 Zimbo Moore is to be seen in One Mile Away, Penny Woolcock's documentary about the truce process between two gangs in Birmingham. After the film was released, Zimbo formed the 1 Mile Away social enterprise, working to better his community. Zimbo, we're big fans of your work!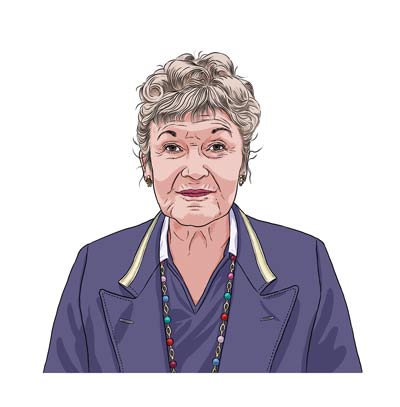 Lisa Modlich is almost 90 years old but she'd still easily kick your butt at table tennis. One of the stars of Ping Pong, Lisa is a World Champion over-80s player and her recipe's title; "Salmon in a hurry!" pretty much sums her up.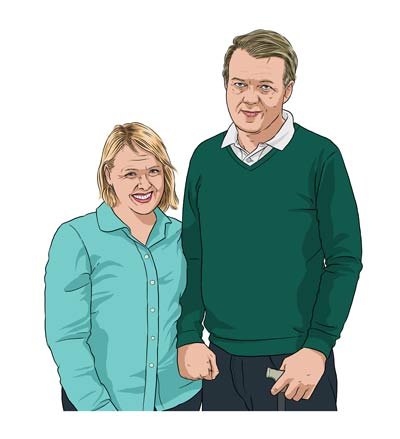 Grace Maxwell and Edwyn Collins provided our 8th recipe - they are the romantic leads (literally) of The Possibiltiies are Endless which follows this amazing couple through Edywn's recovery from a stroke.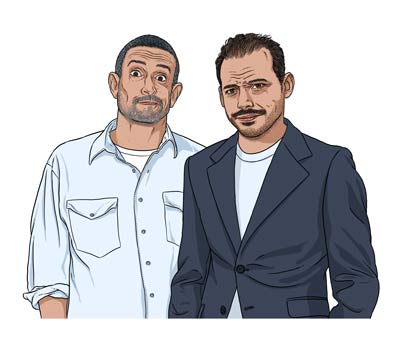 The Yes Men are chefs seven! The Yes Men are the genderless, loose-knit association of some 300 impostors worldwide who agree their way into the fortified compounds of commerce, ask questions, and then smuggle out the stories of their hijinks to provide a public glimpse at the behind-the-scenes world of business.
The most recognisable faces of the Yes Men you can see below - that's Mike and Andy, who last year released their third documentary, The Yes Men Are Revolting.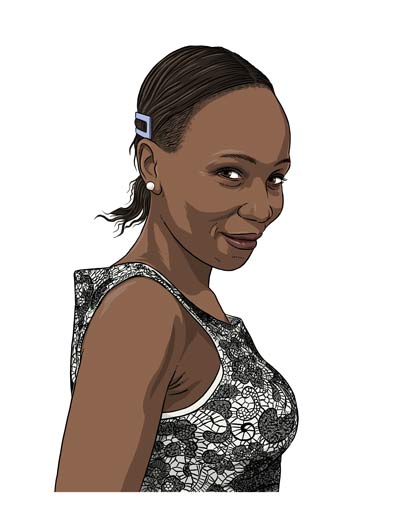 Chef six is Slindile Moya from We Are Together, the beautiful 2006 film from Paul Taylor, Teddy Liefer and RISE Films. The film was one of the first Doc Society go involved with and follows the residents of the Agape orphanage in South Africa who have all lost their parents to AIDS.
Slindile is now 24, has finished her studies and is working in hospitality in Durban. And she has a four year old daughter, called Minenhle! Slindile and her siblings will remain in our hearts for a long time - if you've seen the film we're sure you'll agree.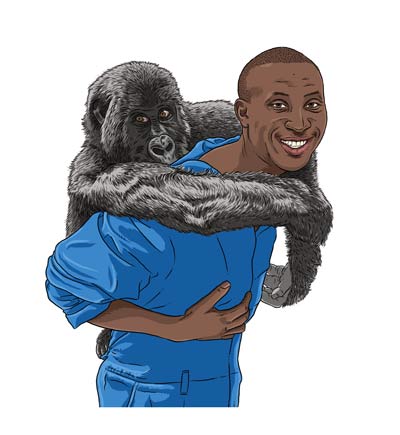 We're really excited that Andre Bauma, the wonderful Park Ranger at the heart of Oscar-nominated Virunga is chef five. And look, here he is giving a piggy back to a gorilla! You can see Andre in the Virunga trailer - or go the whole hog and watch the film on Netflix.
Since the film came out SOCO - the oil company at the story's centre - has surrendered their oil exploration licence within the park. There is still more work to be done and you can support the team by taking a look at their TAKE ACTION suggestions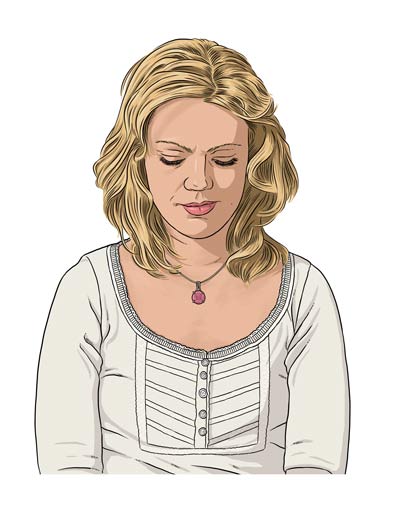 Chef four is Ida Storm, whose struggle with Borderline Personality Disorder is documented in the moving and ultimately hopeful documentary Ida's Diary, from the wonderful team at Indie Film in Norway. Since she was 18, Ida has kept a video diary and it's through these diary entries we get to witness her powerful struggle towards self-acceptance and a genuine appreciation of life. You can see a shorter cut of the film, Being Ida, on VICE or watch the full film on Vimeo.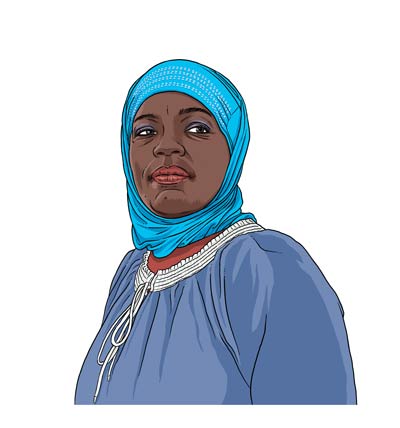 Ameena Matthews is the violence interrupter from Steve James's epic The Interrupters. Check out this scene where Ameena talks to youth gathered at a murdered boy's vigil. Ameena has taken on many challenges, including fighting multiple myeloma, a blood cancer whilst continung her work in community. Ameena - we're big fans of your work.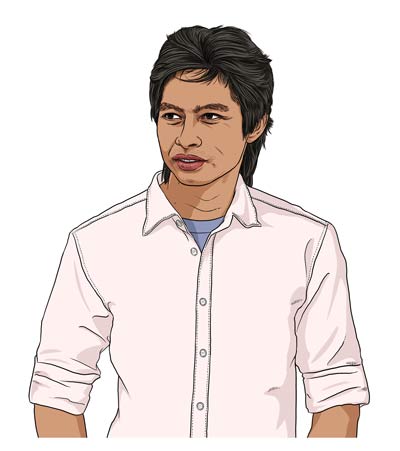 And Joshua Min Htut, pictured below, is the Burma VJ himself, from the incredible Oscar-nominated film about the Saffron revolution in Burma and the brave video journalists who filmed the events and brought the footage to the internatonal news - a key part of bringing free elections back to Burma. Meet him now in the film's trailer. Joshua - we salute you!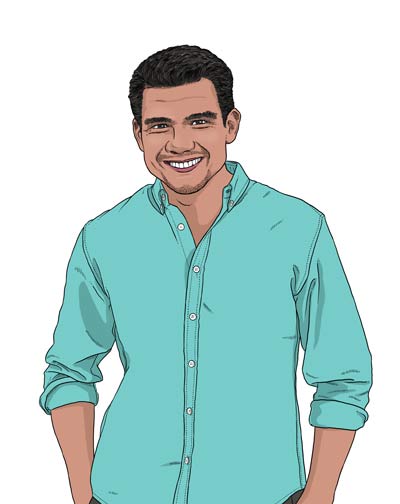 The one and only Paco Larrañaga from Give Up Tomorrow. Paco was just 19 when he was arrested for a double murder he cannot possibly have committed. Despite his case being championed by the United Nations Human Rights Committee, Amnesty International, Fair Trials International and Reprieve, he has now been behind bars for 18 years. You'll be joining team Doc Society in supporting the Free Paco Now! campaign, once you've tasted his Basque fish dish.