IS THERE LIFE AFTER SUCCESSION?
Tish Murtha photograph from 1981, Newcastle
(*spoilers below!)
I think it's fair to say that the Doc Society team has been uncomfortably gripped by Succession. I mean, it's been hard to think or talk about anything else recently than this minutely observed access documentary series about generational power and privilege and the price paid by those who spend their whole lives trying to win a patriarch's approval.
Now that the Shakespearean tragicomedy is over, we can reflect on this powerful indictment of corporate media control and its political consequences. What could be less Waystar Royco than a lovingly made independent documentary? The answer is 14 lovingly made independent documentaries which is, coincidentally, the number of Doc Society backed films that will be screening at Sheffield Doc Fest this month.
First on the big screen will be opening night film Tish which centres a working class voice that would have been lost to us if not for the tireless work of her daughter Ella Murtha, director Paul Sng and producer Jen Corcoran. Tish Murtha was a British social documentary photographer from Tyneside who dedicated her life to documenting the lives of those she knew and loved. Encountering a Tish Murtha work you will see an invitation into the treasures within working class communities of the North East but also a deep sense of care and collaboration and yes, confrontation.
Tish was an artist with a deep sense of how injustice permeated 70s and 80s Britain and how these realities were rarely documented by working class artists from those communities due to an inequality of access to funding and support networks to help them continue to develop their work. Tish plays a vital role in reminding us of the importance of access to culture and who gets to define it. And this is exactly why it is so important for the film to premiere in the opening night gala slot during Sheffield Doc Fest's 30th edition. Imagine how the documentary form may grow when we enable filmmakers from all backgrounds the space to build the confidence and strength that can emerge from just having breathing space, when cultural practitioners feel supported to develop their highly creative response to the world we live in. The possibilities feel beautiful. Better reserve the back row for Tom and Greg.
As you have a read of our newsletter full of film funds and shout outs below, have a listen to our Succession-themed playlist…
Announcing: The European Documentary Journalism Fund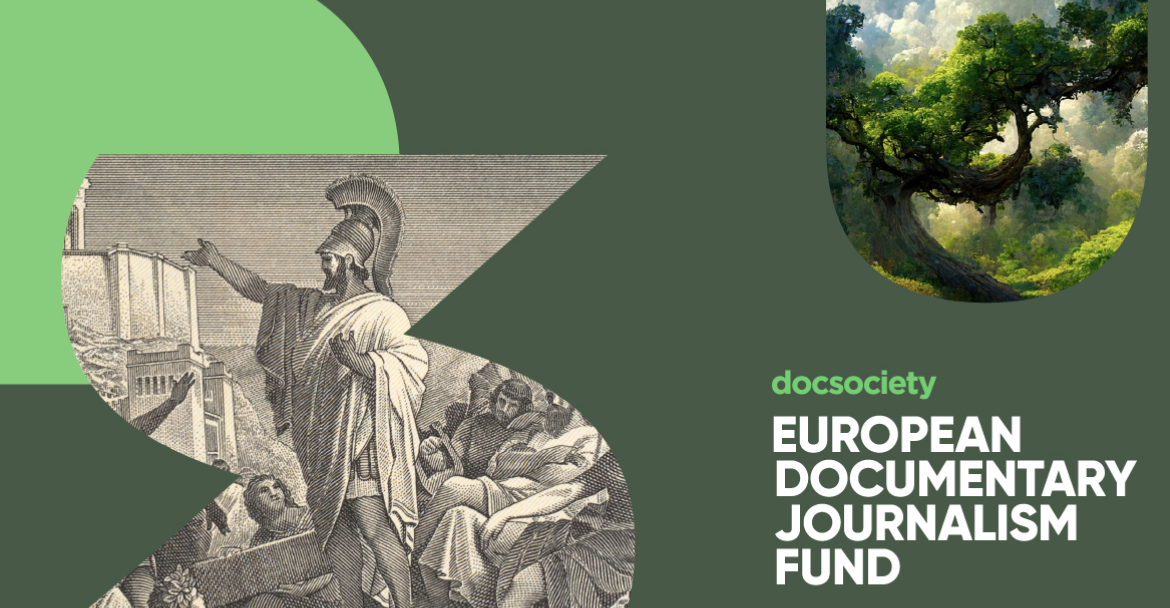 Doc Society is thrilled to announce the opening of the European Documentary Journalism Fund, supporting the production of independent journalistic nonfiction films by European filmmakers. The fund is the first initiative under our Democracy Story Unit.
Around the world, as many societies grapple with their governance, growing political divisions and extremism, and reckon with misinformation, we need stories that
help protect our freedom of expression and freedom of the press
strengthen our democracies and sustain healthy societies
fight against polarization, authoritarianism and mis/disinformation
hold power to account
Designed to maintain the richness of debate and discourse that are the very hallmark of healthy democracies, the fund seeks to bolster a more sustainable ecosystem for independent media in Europe. If you're working on a film in production or post production that fits this mission, please apply to the fund HERE. And if you have questions, please check out our FAQs.The call for applications is currently open. The application portal closes on June 12, 2023 at 11:59pm CEST.
We look forward to learning more about your films!
It's LIVE! BFI Doc Society Made of Truth Short Film Fund is Now Open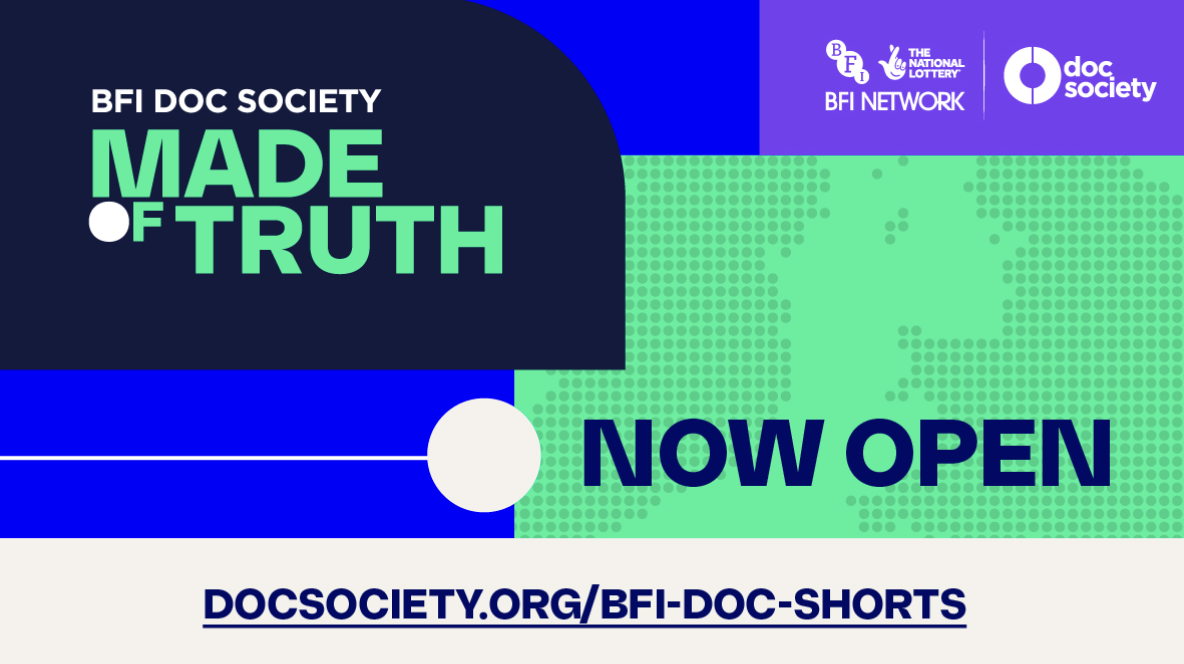 The Made of Truth: BFI Doc Society Short Film Fund is now open! We invite emerging storytellers from across all parts of the UK to share original and adventurous non-fiction stories that respond to the changing world around us.
Made of Truth is part of BFI NETWORK and uses National Lottery funds to support all forms of short form non-fiction, including personal stories, hybrid work, artist films, essays, observational and social issue filmsprojects. The fund also considers VR and immersive projects which are firmly rooted in the non-fiction form. The fund can support up to 15 individual short documentaries each year with a maximum of £25,000 of grant funding. Films can be between 5-40 minutes in length. Find out more and apply here.
Register for our Made of Truth Webinar
We will be hosting a Made of Truth Fund Webinar on Tuesday 6 June from 12pm - 1pm for those who are new to the fund to find out more about making an application. Register for a space HERE. This webinar will have BSL interpretation and live captions.
Doc Society is Hiring a Business Affairs Associate
We are hiring a Business Affairs Associate! Supporting the Head of Business Affairs to draft, issue, maintain and review contractual documentation related to Doc Society's filmmaking grants of short and feature length documentary films and projects, which are made possible by a range of funders. The postholder will provide business affairs support to awarded filmmakers or to colleagues across programme delivery teams and internal affairs as required, and will contribute to maintaining a consistent approach to contracting across the organisation.

You can learn more at www.docsociety.org/jobs and apply here.
Latin American Impact Forum in June
The second Latin American Impact Forum will gather impact practitioners in México City from 12th - 15th June 12th to continue exploring our practices from a regional perspective. If you would like to receive the detailed agenda and join the virtual panels please register here. If you have any questions please get in touch by emailing forum.cine.impacto@gmail.com. Hope to see our regional friends and partners there!
Doc Soc at Mountainfilm Festival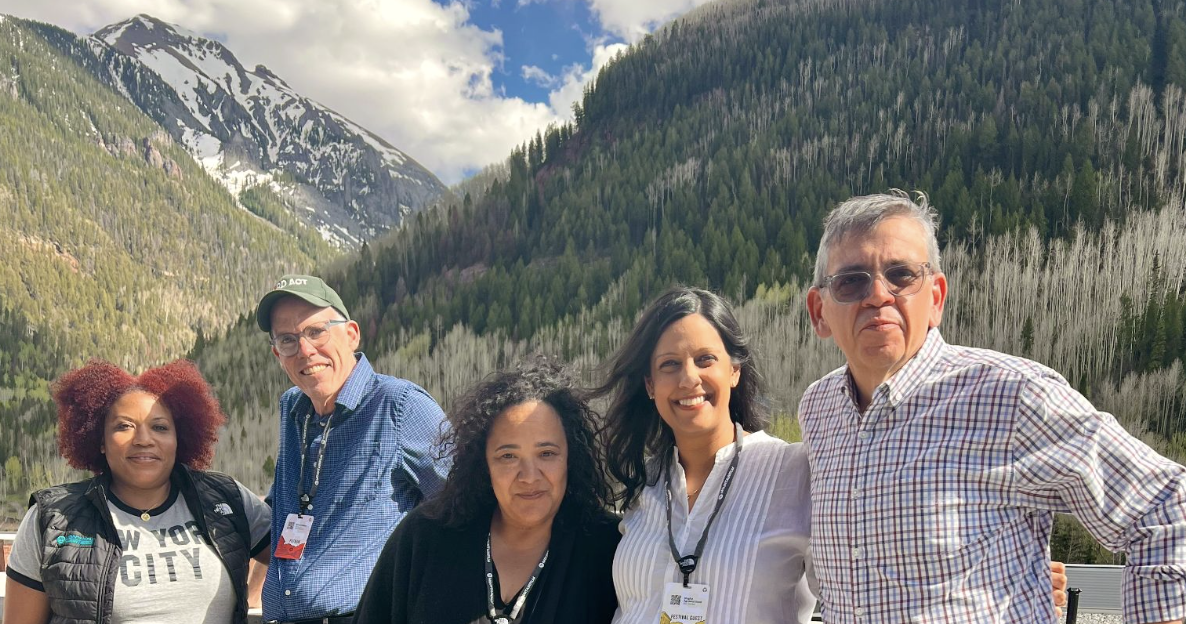 We were in the lovely Telluride, Colorado this past weekend at Mountainfilm Festival, chatting about the importance of independent documentary storytelling and watching some incredible films.
We are thrilled to congratulate GREENER PASTURES (Dir. Sam Mirpoorian, Prod. Ian Kibbe) for winning the Best Documentary Award at the Festival! A special award and shout out to them as Greener Pastures has been on an incredible local midwestern festival run. The film, and some of the team, has gone to Cedar Rapids International Film Festival, Minneapolis-St. Paul International Film Festival, Wisconsin Film Festival, Indy Film Fest, Midwest Film Festival among others. We hope local communities across the midwest have been as moved by the film as we are.
THE GRAB (Dir. Gabriela Cowperthwaite, Prod. Nathan Halverson, Amanda Pike, Blye Faust, Nicole Rocklin, Gabriela Cowperthwaite) also picked up two awards at Mountainfilm - the Audience Choice Feature and Minds Moving Mountains Awards! Congrats. And shout out to WHERE THE SUN ALWAYS SHINES (Dir. Rosie Baldwin, Prod. Lucy Draper) a Made of Truth BFI Doc Society Short Film Fund on their screening at the festival.

Doc Society Co-Director, Megha Agrawal Sood, also participated in two Doc Talks.

Led by Doc Society, Soapbox for the Future (of Documentary Film), brought together Mountainfilm Guest Director and climate activist Bill McKibben, dream hampton (Freshwater, Surviving R. Kelly), Opal Bennett (POV) and Brian Newman (Sub Genre), to collectively imagine a better future for documentary film, for makers and audiences alike.

Megha also joined Heather Fipps (The Redford Center), Jill Tidman (The Redford Center), Hannah Hearn (Working Films), Jeff Orlowski-Yang (Exposure Labs) and Tracy Rector (Nia Tero) for Storytelling Strategies for Climate Solutions hosted by The Redford Center.
COMING TO A SCREEN NEAR YOU
Get ready for Sheffield Doc Fest 2023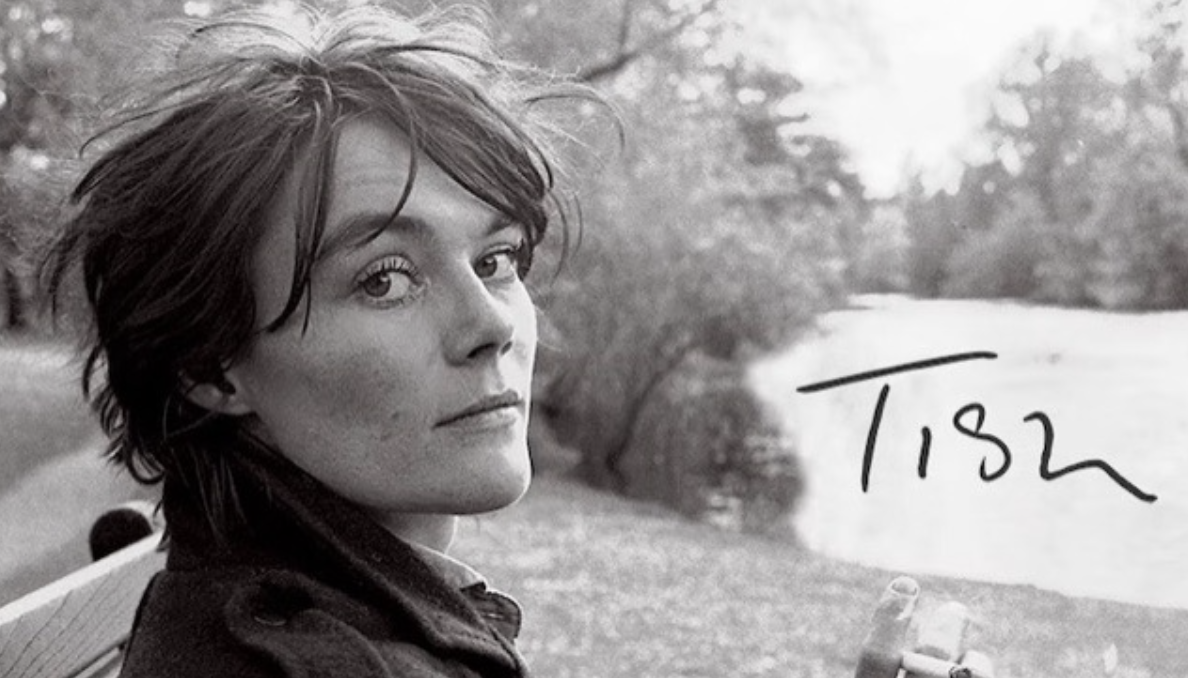 We are absolutely buzzing for Sheffield Doc Fest's programme this year - a whopping 14 Doc Soc supported films will be at this glorious fest, which celebrates its 30th edition this year. Not to mention lots of BFI Doc Society industry chats and programming. Have a read below and congrats to all the filmmakers... and see you in Sheffield.
AGAINST THE TIDE (dir. Sarvnik NP Kaur, prods. Koval Bhatia, Sarvnik Kaur) A portrait of two Indian fishermen, friends from different backgrounds, whose livelihoods are impacted by changes beyond their control. Climate Story Fund
GREAT PHOTO, LOVELY LIFE (Dir. Amanda Mustard, Prod. Rachel Beth Anderson) Photojournalist Amanda Mustard returns to her hometown to investigate the decades of sexual abuse her family and community experienced at the hands of her grandfather. Threshold Fund
HUMMINGBIRDS (dirs. Silvia Del Carmen Castaños, Estefanía "Beba" Contreras, prods. Jillian Schlesinger, Miguel Drake-McLaughlin, Leslie Benavides, Ana Rodriguez-Falco, Diane Ng, Rivkah Beth Medow) In the border town of Laredo, Texas, two Mexican-Americans spend a long, aimless summer together, as they wait on an uncertain future. Threshold Fund
IS THERE ANYBODY OUT THERE? (Dir. Ella Glendining, Prod. Janine Marmot) In this deeply personal and disarmingly honest documentary, filmmaker Ella Glendining searches for individuals with the same rare disability as herself. BFI Doc Society Fund
MILISUTHANDO (dir. Milisuthando Bongela, prod. Marion Isaacs) Artist-turned-filmmaker Milisuthando Bongela offers up a personal and visually striking self-portrait of a life that grapples with the legacy of South Africa's past. Circle Fund
MY FRIEND LANRE (dir. Leo Regan, prods. Michael Elliott, Mary Carson) Acclaimed filmmaker Leo Regan draws on decades of footage to create a portrait of the complex life of friend and photographer Lanre Fehintola. BFI Doc Society Fund
MY BLONDE GF (dir. Rosie Morris, prods. Rebecca Mark-Lawson, Daria Nitsche / Tyke Films, Clair Maleney) An awful discovery turns Helen's life upside down. Sexually explicit deepfake images appear on a porn site, with her own face edited onto another woman's body. BFI Doc Society Made of Truth Fund
PHANTOM PARROT (Dir. Kate Stonehill, Prod. Steven Lake) When a human rights activist, returning to the UK, has his electronic devices confiscated by border authorities, it highlights an unsettling programme of state surveillance. BFI Doc Society Fund
RAZING LIBERTY SQUARE (dir. Katja Esson, prods. Ann Bennett, Katja Esson, Corinna Sager, Ronald Baez) As rising sea-levels threaten the city of Miami, one local black community fight to save their neighbourhood from property developers and climate gentrification. Threshold Fund.
RED HERRING (dir. Kit Vincent, prod. Edward Owles) Diagnosed with an incurable brain tumour, director Kit Vincent enlists his family for an intimate and darkly humorous journey to help them come to terms with his illness. BFI Doc Society Fund
TISH (dir. Paul Sng, prod. Jennifer Corcoran) A moving portrait of social documentary photographer and trailblazer Tish Murtha, who dedicated her life to documenting the lives of working-class communities in North East England. BFI Doc Society Fund
WHILE WE WATCHED (dir. Vinay Shukla, prods. Vinay Shukla, Luke W. Moody, Khushboo Ranka) Hindi-language journalist Ravish Kumar and filmmaker Vinay Shukla examine the rapidly deteriorating state of television reporting in India. Doc Society Journalism Fund
WHITE NANNY, BLACK CHILD (dir. Andy Mundy-Castle, prods. Natasha Dack Ojumu, Rochelle Newman) A group of adults find solace in sharing their experiences of growing up as children of Black Nigerian immigrants who were fostered by white British families. BFI Doc Society Fund

YOUR FAT FRIEND (dir/prod Jeanie Finlay) Jeanie Finlay's portrait of writer, blogger and activist Aubrey Gordon is a celebratory account of an individual who embraced their identity and challenged lazy stereotypes. BFI Doc Society Fund
BFI Doc Society Filmmaker Drop-In Day @ Sheffield DocFest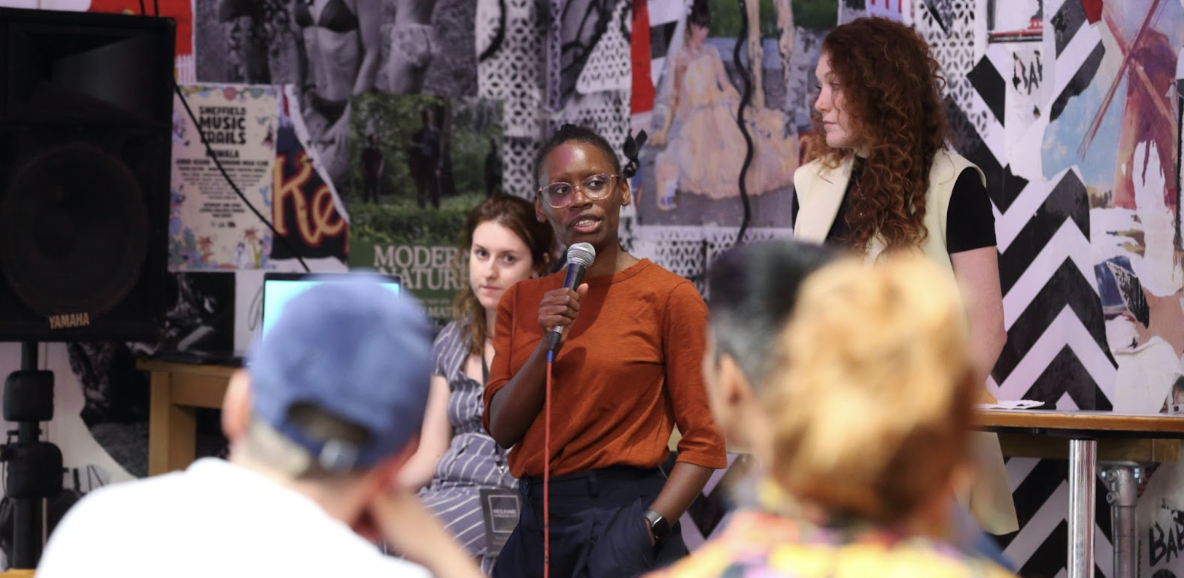 Sunday 18 June 10.00am - 6.00pm (Happy Hour 5.00pm-6.00pm)
Sidney & Matilda, Sheffield
Once again we'll be hosting our open house BFI Doc Society Filmmaker Drop-In Day at Sheffield DocFest – a friendly, access for all opportunity for early career non-fiction storytellers to get together over a Yorkshire brew, get the latest industry insights and build their networks.
We'll be running 1-2-1 filmmaker advice sessions through the day with the BFI Doc Society fund team, industry guest hosts including Screen Scotland, Kickstarter, Guardian Docs and experienced filmmakers including Paul Sng (director of TISH). We'll be sharing news on the BFI Doc Society fund, and hearing from breakout directors on developing their debut feature docs. Local producer extraordinaire Rebecca Mark-Lawson (Tyke Films) will be helping us to unpack and reframe The Role of the Indie Doc Producer followed by a chance for YOU to jump on the mic in our "Would Like to Meet" session (featuring brilliant producers from the Future Producers 2023 programme). Topped off by networking drinks and a chance to connect with new collaborators. Come along.

Open to all filmmakers and the doc curious – no pre-booking required + walk ups welcome. For updates on the full day's schedule, keep an eye on the Sheffield DocFest listing here and on @TheDocSociety.

Delivered as part of BFI NETWORK using funds from the National Lottery
Check @TheDocSociety for updates. #DocumentaryLivesHere
Documentary Film Council Launches
The Documentary Film Council (DFC) is a new member-led organisation for the UK's independent documentary film industry. It will launch officially at Sheffield DocFest in June 2023. Designed in collaboration with stakeholders from across the documentary community, the Documentary Film Council will be a first of its kind: co-operative, democratically run by and for its members, intended to take effective, coordinated action on the key issues in our industry. Come along to find out more about our plans and take part in our first facilitated assembly. Let's shape the future of UK documentary film together.
You can RSVP to the event, and sign up to their mailing list for updates at DocumentaryFilmCouncil.co.uk
BFI Doc Society x Docs Ireland Emerging Talent Day

We're teaming up with Docs Ireland and Northern Ireland Screen to present a special afternoon dedicated to storytellers based in Northern Ireland.

Thursday 22 June 1.00pm - 5.00pm
Queens Film Theatre, Belfast
Free to attend, registration required
The Docs Ireland Emerging Documentary Filmmaker Day will open the doors to up-and-coming documentary talent from the UK & the island of Ireland in a friendly and inclusive environment. We aim to foster creativity and conversation, disseminate information and boost confidence for new storytellers to develop their creative non-fiction filmmaking practice.
The event will unpack funding opportunities, share experiences from seasoned producers, offer inspirational case studies of recent doc marvels and to meet funders and representatives from across the documentary field. Plus an opportunity to network and connect with new collaborators for your projects in a supportive space.
Sessions include:
Funding and support for new nonfiction voices
Navigating the leap from shorts to feature docs
The role of the indie doc producer
Creative documentary case study with TISH director Paul Sng
Networking Drinks supported by Red Wolf Films
To see the full schedule and session details and to register for this free event visit the Docs Ireland Industry Page
UYRA Premieres in Brazil & In Cinemas
After a series of successful impact screenings in the Amazon, the state of Pará and Manaus as well as a globetrotting festival circuit, Uýra – The Rising Forest (dir. Julian Curi, writers Martina Sönksen and Uýra Sodoma) and supported by the Climate Story Fund, will arrive to theatres across Brazil on June 1st at a crucial moment for climate justice movements in the country. Congratulations to the team!
Name me Lawand in UK Cinemas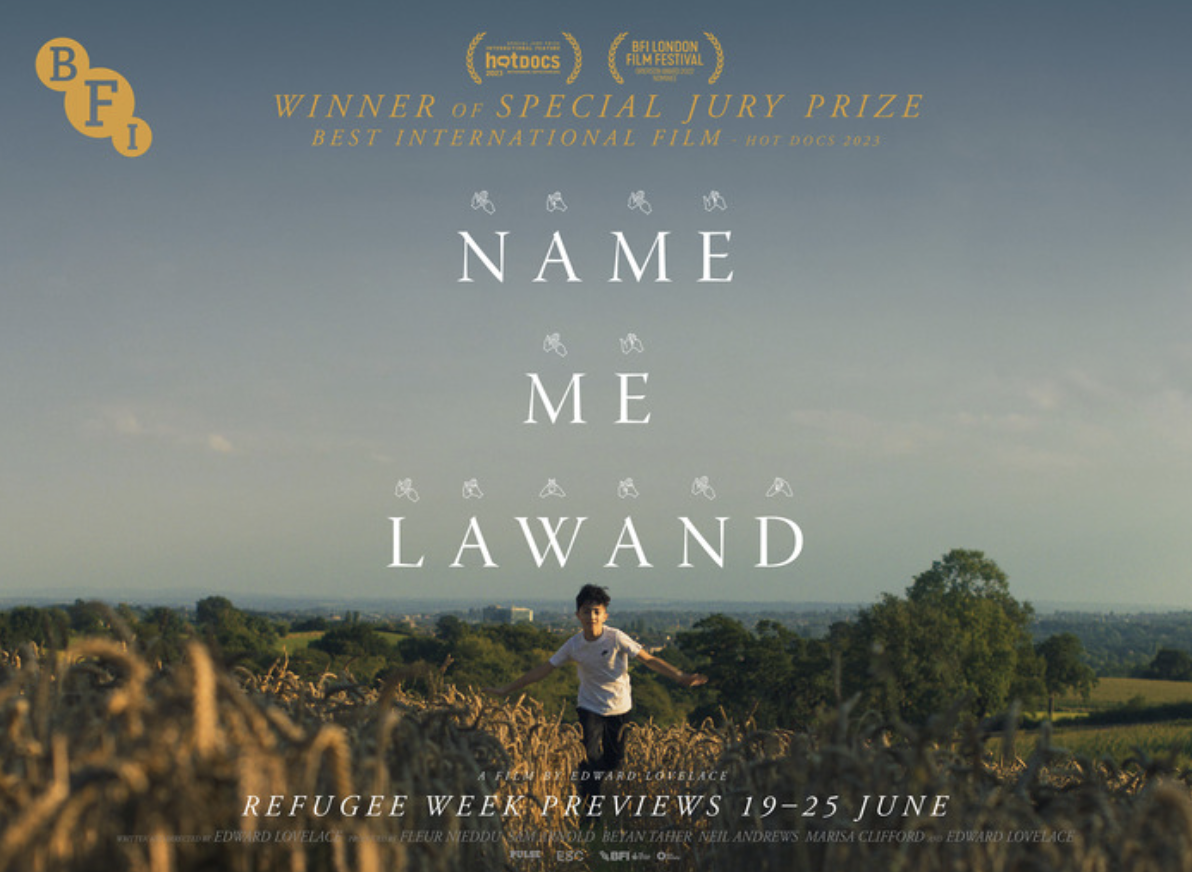 Tickets are now on sale to see Name Me Lawand (dir. Edward Lovelace Prod. Fleur Nieddu) 19 - 25 June for Preview Screenings during Refugee Week.
Convinced of the potential of their deaf son, a Kurdish family leave Iraq and finally arrive in Derby, where Lawand joins the Royal School for the Deaf Derby. Empowered with British Sign Language, he reveals himself as a witty and popular student, while his family navigate a new common language and fight to remain in the community that has embraced them. Director Edward Lovelace ('The Possibilities Are Endless') spent years alongside Lawand and his family, to produce this striking, affecting portrait. During Refugee Week, BFI Distribution are proud to present Q&A previews of this powerful documentary, highlighting the importance of community and the transformative effect of finding your voice.
Winner of the Special Jury Prize for Best International Feature (HotDocs) and nominated for a One World Media Award for Refugee Reporting.
Previews + Q&As on sale:
World Refugee Day: BFI Southbank, London - June 20
Watershed, Bristol - June 19
Congratulations to Made of Truth BFI Doc Society Funded short My Blonde GF which will be screening in competition at Krakow Film Festival on 30th May & 2nd June.
Human Rights Watch Film Festival New York
Before the team heads to Sheffield, Razing Liberty Square will be showcased at the Human Rights Watch Film Festival in NYC. You can catch the film in person on June 2nd or 6th, and online. Both in person screenings will be followed by robust conversations and Q&As you won't want to miss.
Nothing Compares takes home Best Feature Doc at the Irish Film & Television Academy Awards
Huge congrats to director Kathryn Ferguson, producers Eleanor Emptage & Michael Mallie & the whole team for winning the George Morrison Award for Feature Documentary at the Irish Film & Television Academy Awards!
Writing With Fire and The Territory win Peabody Awards
For over 80 years, Peabody Awards have been celebrating stories that matter. And the incredible WRITING WITH FIRE team has picked up India's first Peabody Award! They were honoured with the Independent Lens Award. That's not all - THE TERRITORY also won a Documentary Peabody Award! An incredible honour for two incredible storytelling teams.
unseen Receives Jury Award at CAAMFest
Congratulations to the team behind UNSEEN (Dir. Set Hernandez, Prods. Set Hernandez, Félix Endara, Day Al-Mohamed) on receiving the jury award at CAAMFest earlier this month.
Unity Technologies and Co-Creation Studio at MIT Open Documentary Lab are excited to announce the second year of WORLDING, an initiative to advance thought and practice at the intersection of visual storytelling, climate change, XR, and land use decision-making. The initiative is accepting nominations of teams to participate in an intensive virtual research and development incubator in the fall of 2023.
Nominations are accepted until MAY 31, 2023 here.
Catapult Development Grant
Catapult Film Fund is dedicated to supporting nonfiction filmmakers with critical early stage funding and mentorship to launch distinctive, story-driven, and cinematic films. The Catapult Development Grant is open Monday, June 5th through Monday, July 10, 2023 at 5:00 p.m. PST. Learn more and get your application ready here.
That's it for now, folks.
All our love,
Doc Society