Meet the 2018 cohort of European Impact Producers: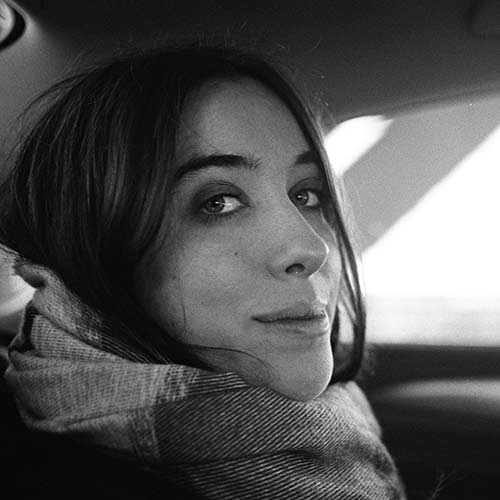 Fleur Nieddu, UK
Fleur is an Impact Producer for feature documentary ISLAND by Steven Eastwood and Project Manager working across all films at Hakawati. Fleur's legal background informs her interest in documentary, understanding that storytelling has the power to create positive change and give new energy to tired issues. Fleur has previously worked with award winning documentary film teams including Grain Media, Violet Films and Postcode Films. As an impact assistant on the BAFTA/Academy Award® nominated documentary Virunga (2014), she helped to bring the underreported struggles facing Africa's oldest national park to the world stage, mobilising an international community to help safeguard its future. More recently, she managed outreach for Almost Heaven (2017) - winner of Best Documentary at the British Independent Film Awards 2017. With a keen interest in women in film, she has also directed a short film based on women's representation in society, looking back over the last 70 years that premieres at Crossing Europe Film Festival 2018 in Austria. www.hakawati.co.uk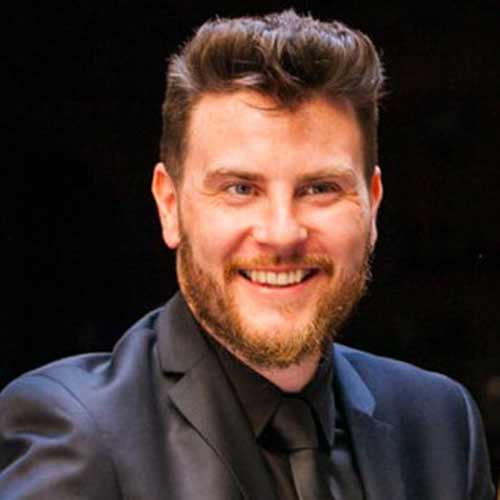 Ged Fitzsimmons, Scotland
Before launching impact and distribution consultancy Cosmic Cat, Ged developed as an impact producer working on titles such as "The Bridge Rising" (2013), HotDocs Best International Documentary Winner "The Closer We Get" (2015), and "Colours of the Alphabet" (2016). In 2016 he ran the grassroots impact campaign in Scotland for the release of Ken Loach's "I, Daniel Blake" (2016), producing a viral video campaign that reached over 2 million views in the lead up to release. The campaign brought people together from across politics and society to protest the nature of the UK Government's controversial welfare reforms. Since "I, Daniel Blake" Cosmic Cat has worked on a number of outreach/grassroots projects such as "I Am Not A Witch" (2017), "Patti Cake$" (2017), "God's Own Country" (2017) and Academy Award Winner "A Fantastic Woman" (2018). In 2018 Cosmic Cat together with Intrepid Cinema and Dartmouth Films released the multi-award winning documentary "The Islands And The Whales" (2016) in UK cinemas. The release coincided with the film winning a Peabody Award and has been influential in opening the conversation about the link between ocean pollution, whaling and the health and wellbeing of society. Releases scheduled for 2018 include "Donkeyote" (2017), "Make Me Up" (2018) by award winning filmmaker and artist Rachel Mclean and the hugely anticipated "Nae Pasaran!" (2018) - a documentary about the Scottish factory workers who discover in their twilight years their true impact against Chile's fascist dictatorship. www.cosmiccatfilm.com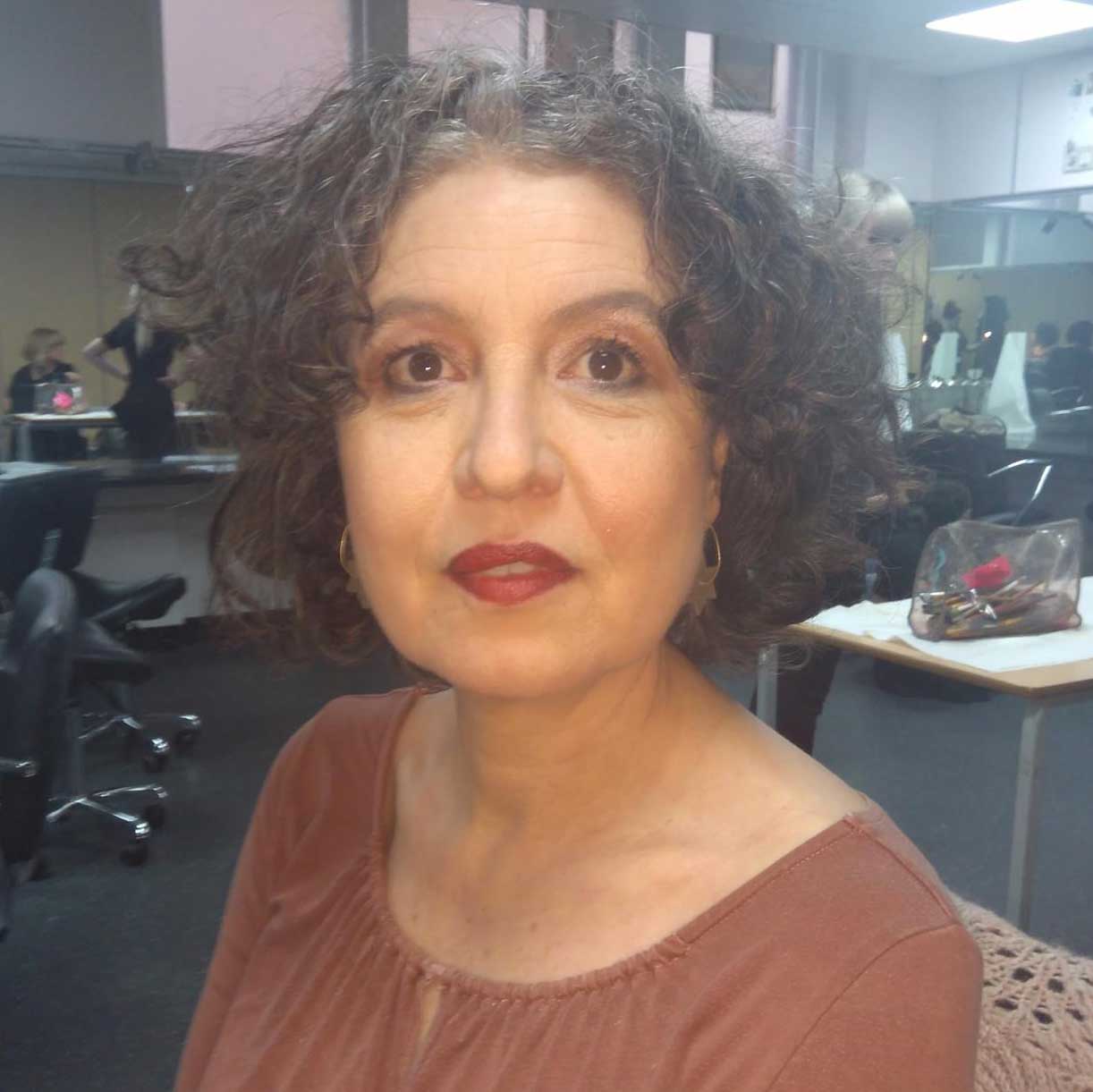 Jacqui Timberlake, UK
Jacqui Timberlake has worked in factual film production for 29 years, currently as Head of Production for The Guardian's multimedia department. She started her career managing Cinecontact, a successful TV indie, and whilst there, met and worked with The Guardian's foreign correspondent, Maggie O'Kane. Together they made films about the first invasion of Iraq, and chased down the war criminals Slobodan Milosovic and General Radovan Karadzic. In 2002, they founded Guardian Films, just as war was breaking out in Afghanistan. A year later, the UK and its allies invaded Iraq and those two conflicts became their focus. However, rather than sending film crews, they believed the best stories would be told by indigenous storytellers. Doctors, students of architecture and local fixers were taught to self-shoot and within weeks they were pitching the most incredible stories. In 2007, one of the Iraqi doctors-turned-filmmakers collected an International Emmy for 'Baghdad: A Doctor's Story'. Guardian Films' stated intention was to produce 'films that make a difference'. They arguably laid the foundations for it's digital successor, Guardian Multimedia. www.theguardian.com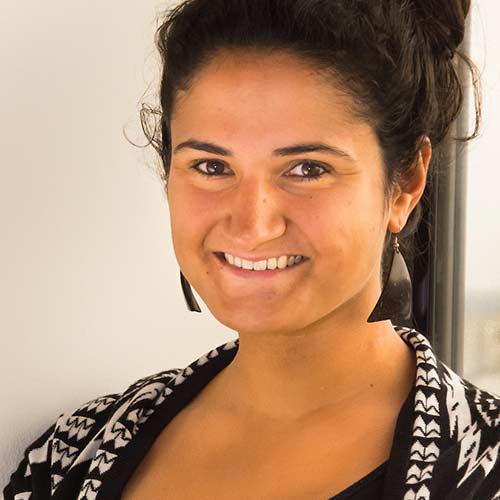 Loretta van der Horst, The Netherlands
Loretta is an Emmy nominated investigative journalist and filmmaker holding an M.A in Documentary Journalism from New York University and an M.A in Conflict Studies and Human Rights from Utrecht University. She has reported extensively on topics such as Gang Violence, Human Trafficking and the Drug War in Latin America for international broadcasters including as Discovery Channel and Channel 4. Other films she has contributed to have aired on HBO, CNN and the BBC. She is currently directing her first feature documentary in her birth country, Honduras. www.lorettavanderhorst.com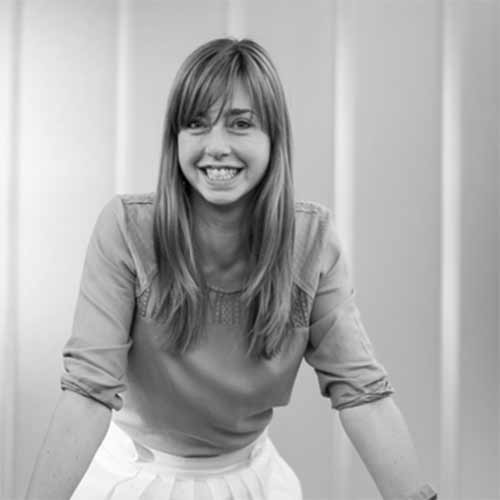 Marion Guth, Luxembourg
Marion is an enthusiast film producer and the proud cofounder of a_BAHN - a distinctive film production company with unique experience in impact producing and outreach. The company is dedicated to supporting the creation of content that is both artistic and accurate and that engages an audience in response, bringing together the traditional worlds of film and television with new media. Our projects are built around the passion of the author and seek to weave together documentary narrative and the investigation of ideas in visually compelling ways. Whether in the areas of music, law, fashion, or social issues, our goal is to infuse the approach to these subjects with a sense of the civic dimension. This commitment is our DNA as we see media as a tool for change and social cohesion. We seek out strong editorial lines, not polemics, that are built on sound research. Key word: bold. a_BAHN works with networks such as ARTE, SWR, and France Télévisions. We are proud to receive support from FilmFund Luxembourg and the CNC, as well as international and regional funds such as Pictanovo and Wallimage. Our projects are regularly selected for and awarded by international competitions and festivals. Check out our latest project on impunity surrounding sexual violence in the current conflicts : ZERO IMPUNITY (www.zeroimpunity.com). It's more than a feature animated documentary, it's also the investigative work from 11 women journalists read by a million readers on 14 different partners, it's 450.000 people signing petition to make a change, it's illegal projections on public buildings of people considering the issue needs to be taken seriously. The campaign has been running since early 2017 with the film premiering this Autumn. www.a-bahn.com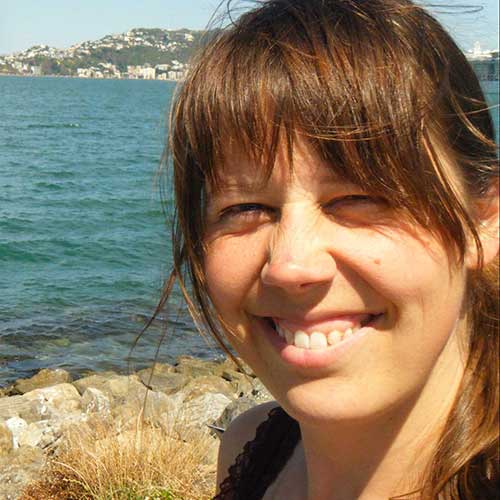 Miriam van Oort, The Netherlands
Miriam van Oort has worked on several jobs as a producer (for festivals, theatre performances, and the University of Amsterdam) before starting her work as an Impact Producer. Her first project was the award-winning documentary Miss Kiets Children (De kinderen van juf Kiet) by Petra and Peter Lataster. Since then, she has been working on five other impact productions, working in several fields, from education to youth services to cultural heritage. As an Impact Producer, she wants to contribute to meaningful campaigns with which she wants to help filmmakers to create real impact with their documentaries and by doing so contribute to a better world. "Documentary film is by all means the best way to discuss important matters and reach out to a bigger audience. Adding a meaningful impact campaign can help spreading that message."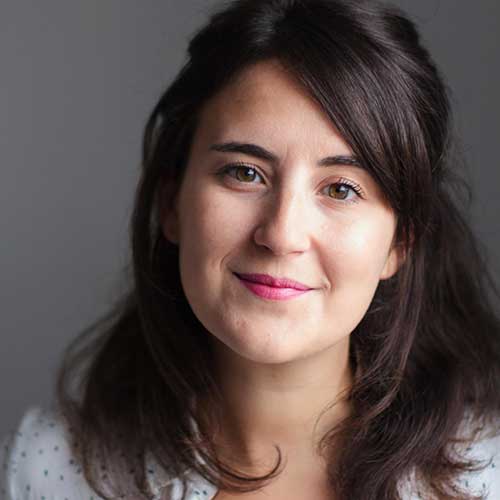 Nina Landau, Belgium
Nina started her career as journalist at the national public broadcaster in Belgium. She quickly turned to audiovisual media and over the last 6 years years she gained experience as a reporter, director and producer for commercial and journalistic work. Today, she works as a Jr. Producer at Associate Directors - a Belgian production company specialized in creative documentaries for an international audience. Since March 2018, she also works as an Impact Producer in the framework of the MOOOV Academy - an initiative by MOOOV and Flanders Doc. Nina is currently working on BORDERLINE, a documentary series by OFF WORLD. 8 episodes (each 52') tackle 8 different types of borders, that divide the European continent: some freshly closed and some nearly forgotten in time, others wired and militarised or just symbolically marked with pillars and ropes. The unfolding human stories on both sides of the chosen borders address the relevance of often irreversible changes imposed by the lines on the map of the 'United Europe'.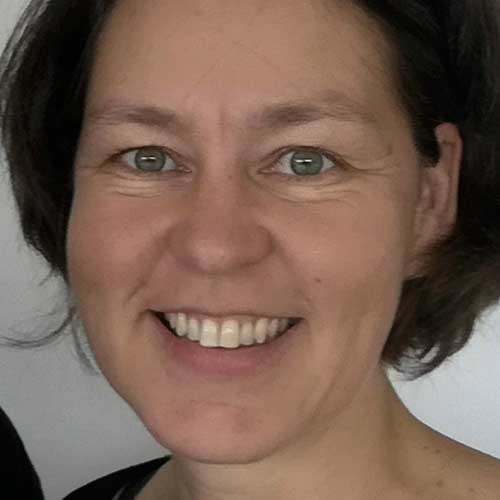 Orsolya Komlósi, Hungary
Orsolya Komlósi is the Head of Palantír Film Foundation and DocuArt cinema in Budapest. She works as curator, programmer, organizer in documentary film festivals, and responsible for the social distribution. Her most exciting and successful project was the establishment of Strangers in my Garden on-line filmcollection (@idegenekakertembengyujtemeny), 42 different stories about migration and integration strategies. Orsolya is also organiser of Taiwan Dox Filmdays Budapest (@taiwandox) and Cinemira International Children Film Festival (@cinemira.kidfilmfestival). She is the producer of an investigative, moral documentary about a priest lived in the communist era who has been indicted (rightly or wrongly) in causing death of his 3 student. As DLA student at University of Theatre and Film Arts (Budapest) her research field is the the social impact of visual anthropological documentaries.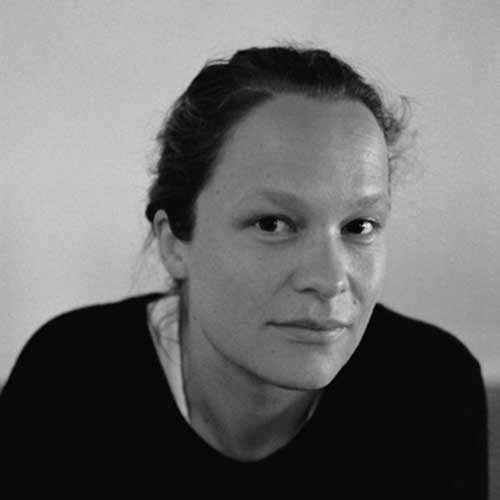 Vivian Schröder, Germany
Vivian Schröder has built a longstanding career working in film and television. She started in entertainment producing commercials and has, for the last five years, concentrated on producing documentaries and documentary series including SCITECH TV - a science show for the Arabic market, "Because Of Who I Am" for arte/rbb and the arte series "Living Simply", directed by Nils Bökamp. www.boekampkriegsheim.com